Essential oils are being used since many decades and have many benefits for treating our body. Now days grooming is an essential part of the beauty and it always starts with skin care. There is a wide range of essential oils which are specifically offer lots of benefits to the skin care and may also have contained the properties to keep and maintain clear skin, protect from aging factors and also helps to enhance the elasticity of the skin. Given below are some of the best essential oils used in the skin care.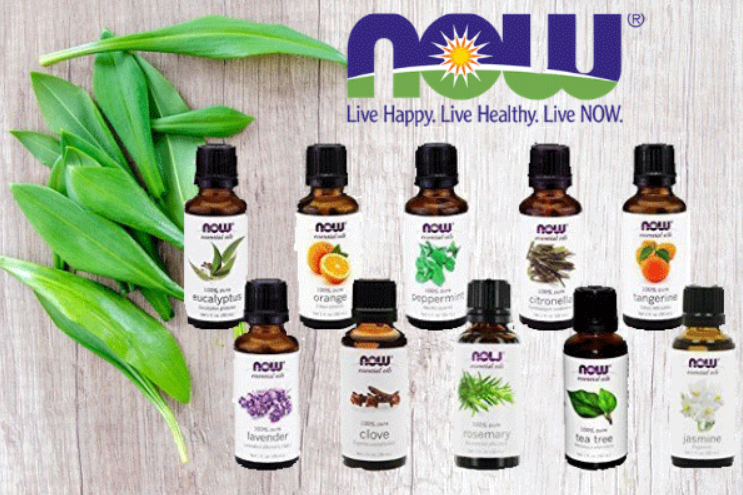 1.Carrot Seed Oil
This oil is the foremost choice for skin care. It has rich antioxidants and also help to get rid of inflammation and the wrinkle causing bacteria. It also work on the skin, make it smooth and shine, it also works for the regeneration of skin cells and repair or removes damage cells. This oil is rich in antioxidants which results in the improvement of skin tones and also provide neutralize inflammation and wrinkle as well.
2.Geranium Oil
With its sweet and alluring smell, Geranium essential oil has all the qualities that one need for better skin. It helps to modulate the oil process, hence, results in acne reduction. Improves skin by providing elasticity and make tighter and reduce pores. Additionally, geranium also encourages good blood circulation, also helps in curing the bruises and burns, cuts. It even helps the people with eczema.
3.Frankincense Oil
If you are looking the genuine essential oil for your sensitive skin, frankincense is a perfect choice. It works on any type of skin so everybody can make use of this oil. This oil is very rich in providing the antibacterial & anti-inflammatory properties. So this oil provides a smoother skin by removing any type of acne and scars . Natural toner, decrease the pores and skin tones also assist the growth of new skin cells.
4.Juniper Berry
Juniper Berry is essential oil is rich in detoxifier which is beneficial for skin care in every aspect, it heals acne, dermatitis and stretch marks. This essential oil also increases and helps to regain the lost skin moisture to pollution or climatic conditions. For the easy use and fast effect just add few drops with your normal skin cream or lotion. It will not just make you look beautiful but also spread the smell which is amazing.
5.Neroli Oil
This is oil is highly recommended by the very large number of people and it is getting only the positive reviews in markets. This product is especially for sensitive, oily or mature skin type. This oil is perfect anti aging fighter. It makes a smooth skin by removing fine lines and aging tones. This essential oil contains citral, a natural chemical which heals the stretch marks and also assists as antiseptic over the skin.
6.Patchouli Oil
Specifically, a great product to fight against the skin aging. Patchouli essential oil promotes new skin cells and make the skin look smoother and also remove fines lines , wrinkles. It's very rich in antifungal and antiseptic properties. Thus it cures the bug bites and stings too. It also prevents bad bacteria .And the best part of this oil is it removes bad skin conditions like dermatitis and acne as well. If you are thinking to purchase some oil good for your skin care, this must be the good choice for your skin.
7.Rose Oil
As we all know that rose oil is familiar with the amazing natural properties. For skin care, this product must be on your list. If you have dry skin or some aging sign on the skin, rose essential oil is best for you. According to recent research, it is found that rose oil has therapeutic agents which especially heals the skin from inside.
8.Myrrh Oil
With the great benefits to skin, Myrrh Essential oil has a strong anti-inflammatory quality which supports and improve skin tone and increase fairness and elasticity as well. This oil has the properties to get rid of fine lines and aging wrinkles. Sun damage, rashes or eczema are some problems which you can cure with Myrrh essential oil
9.Ylang Ylang Oil
It's one of the favorite essential oils of people. Ylang Ylang is popular with its alluring fragrance of floral which helps in alleviating the stress, tension and sleeplessness. It also helps in lessening the breakouts. One other benefits which can be get from this oil such as, skin elasticity, improve skin cells and it is for every skin type.
10.Tea Tree
Tea tree is one of the well-known essential oils if you are using it for skin. Its healing property and antibacterial quality helps in removing the bacteria which causes acne and also helps in healing and repairing of skin cells. Applying this oil on the skin regulates the oil production in them thus preventing acne and other break outs.
Essential oils do the wonder to the skin care, hair care and mental health. Pick one of the best essential oils for your skin and start applying !